Local Search Engine Optimization Services
SEO

Baraboo,

SEO

Madison
Let customers find you through our Small Business
SEO

services.

Through our local search engine opti­miza­tion ser­vices and small busi­ness SEO ser­vices we aim to list you on the first search results page above your main com­peti­tors.
Can potential customers see you? Can they hear you? Can they find you?
A pub­lished web­site by itself does not give you com­pet­i­tive edge. Tremen­dous online traf­fic and com­pe­ti­tion, makes it nec­es­sary to opti­mize your web­site for search­es on the inter­net. Search Engine Opti­miza­tion springs from this need. And because we most­ly serve small local busi­ness­es we pro­vide Local Search Engine Opti­miza­tion Ser­vices and Small Busi­ness SEO Ser­vices. Our SEO ser­vices, and because we are a local busi­ness our­selves, our SEO Bara­boo and SEO Madi­son ser­vices will there­fore direct an increas­ing stream of poten­tial clients, ready to hire or buy, to your web­site.
Search engine optimization is a serious marketing effort!
It takes a seri­ous mar­ket­ing effort to match spe­cif­ic search­es with your brand, prod­uct, ser­vice, and place of busi­ness. Let us first con­sid­er the words and phras­es which poten­tial cus­tomers may use to find you. Aside from these terms we check real­i­ty. What terms do peo­ple actu­al­ly type in when they per­form their search­es? Which search­es occur most often? And which of them have the least com­pe­ti­tion? Final­ly are these search­es spe­cif­ic and rel­e­vant enough to bring you the busi­ness you need? For these terms we will opti­mize your con­tent and your web­site. And this is mere­ly the key word research aspect of our SEO ser­vices. Keep read­ing to learn more about oth­er aspects of our small busi­ness SEO ser­vices.
Small business
SEO

services; attract visitors and turn them into customers

Writ­ing and pro­duc­ing engag­ing and acces­si­ble con­tent does more than attract vis­i­tors to your web­site. You will also inspire own­ers of blogs, pub­li­ca­tions, and man­agers from oth­er web­sites to link to yours. These links then are votes of con­fi­dence and will increase your rank­ing in the search engines. Because social sig­nals play an impor­tant role in search rank­ing we will make your web­site con­tent share­able. Almost all of us pub­lish­es con­tent sev­er­al times a day. We do this by com­ment­ing, lik­ing, link­ing, and shar­ing oth­er people's con­tent on social media. By pro­duc­ing high qual­i­ty and share­able con­tent you can gain valu­able links back to your web­site.

To sum­ma­rize, the goal of search engine opti­miza­tion is to attract and direct peo­ple to your web­site. Then once they vis­it, to engage them as best you can. You need to make it easy for the vis­i­tor to find what he is look­ing for and what he expects to find. He or she needs to intu­itive­ly under­stand the struc­ture, nav­i­ga­tion, and lay-out of your web­site. Fur­ther­more he or she needs your infor­ma­tion, calls to action, and con­tact infor­ma­tion to be clear and easy to find. A qual­i­ty vis­it to your web­site there­fore, instills trust. And some­one who trusts you will like­ly turn into a client who calls, emails, hires, and buys from you.
Quick facts about search engine optimization
The Web­site is the most effec­tive of all online chan­nels that mar­keters invest­ed in, in 2014. The web­site is (81%) effec­tive, fol­lowed by Email (71%), SEO (54%) and Social (41%).
What is cru­cial to know is that 93% of online expe­ri­ences begin with a search engine, and 75% of those users nev­er scroll past the first page of search results.
Of all the devices peo­ple use, 91% use a desk­top to search the inter­net, 80% use a smart­phone, 47% use a tablet, and 37% even use a games con­sole.
60% of all Inter­net activ­i­ty in the US orig­i­nates from mobile devices and about half of the total Inter­net Traf­fic flows through mobile apps.
Peo­ple con­duct 50% of all mobile search­es in hopes of find­ing local results. And 61% of those search­es result in a pur­chase.
Benefit from Local Searches
Small busi­ness pro­fes­sion­als ben­e­fit most from receiv­ing phone calls from local search­es. These local search­es then spec­i­fy the prod­uct or ser­vice and the area the busi­ness is in. For exam­ple our ser­vice and there­fore our key­word is SEO. And we like to do busi­ness in Bara­boo and Madi­son. Then when we com­bine the ser­vice with the area we like to do busi­ness in, the key phrase SEO Bara­boo and SEO Madi­son result.
Fur­ther­more, mobile devices are respon­si­ble for the major­i­ty of these search­es. As you can see in the quick facts above, peo­ple who search with mobile devices are doing so to find local results. The results of mobile search­es there­fore have a much greater chance to con­vert into busi­ness. We com­bined our expe­ri­ence with these facts and made a vital deci­sion for our client's as well as our own suc­cess. We inte­grat­ed our gener­ic search engine opti­miza­tion approach with local SEO.
As part of our local search engine optimization services we do all of the following:
We cre­ate sitemaps and track­ing tools. Then we per­form key­word research for both gener­ic as local key­words. We opti­mize all your con­tent as well as all the url's, titles, head­ings, images, and oth­er ele­ments on your web­site. Then we work on get­ting links back to your web­site. Final­ly we test and track your search results.
We inte­grate these gener­ic steps with more spe­cif­ic local SEO actions. This inte­gra­tion makes for a ben­e­fi­cial detour from the web­site and final­ly back to the web­site once again.
As part of our local search engine opti­miza­tion ser­vices and small busi­ness SEO ser­vices, we start with thor­ough research of your main five local com­peti­tors. Then we research ide­al search terms for your area of busi­ness. We pro­ceed by cre­at­ing social media busi­ness pages on Face­book and Google. After which we list your con­tact infor­ma­tion con­sis­tent­ly on eight of the top direc­to­ries.
Then we cre­ate pro­file pages on top lead and review web­sites such as Yelp, Yel­low Pages, and Angie's List. We fur­ther refine this selec­tion of lead and review pro­file pages with list­ing which are spe­cif­ic to your indus­try. We offer all this on a cost-effec­tive small busi­ness bud­get.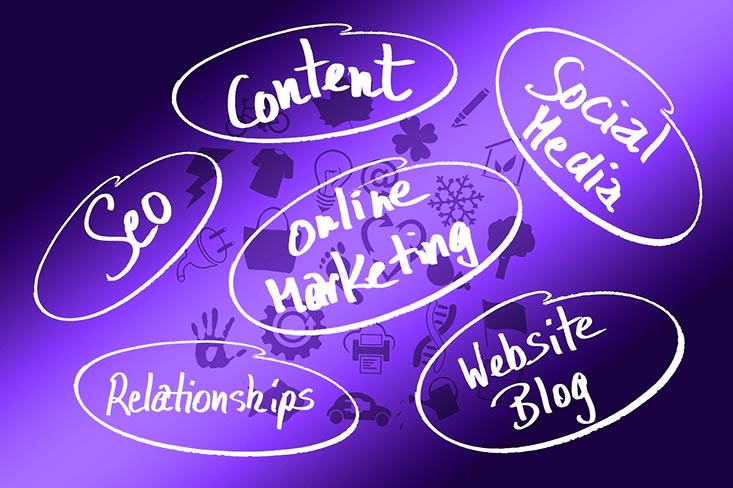 Through our small busi­ness SEO ser­vices and local search engine opti­miza­tion ser­vices we opti­mize so that inter­net search­es will find you first, rank you high­er, and get you more busi­ness.
Be Found First
A Face­book busi­ness page will give you imme­di­ate vis­i­bil­i­ty.
A Google My Busi­ness page will give you imme­di­ate find­abil­i­ty.
Pin your busi­ness on Google Maps. Con­nect through with Google Plus, Reviews, and Insights.
Peo­ple who are inter­est­ed in your prod­uct or ser­vices will find you.
Gain local advan­tage over your main com­peti­tors.
Rank Higher
Increase your rank­ing in search results.
Get high qual­i­ty links to your web­site.
Receive phone calls from search­es on mobile devices.
Search­es with local intent will find you.
Be found and be found first.
Attract More Business
Be list­ed on the top five review and lead gen­er­a­tion web­sites.
Get leads, links, and reviews from a cus­tomized vari­ety of local busi­ness direc­to­ries.
Let cus­tomers who are ready to buy, find you.
We per­form an exten­sive list of actions as part of this pack­age.